Digitalsmiths said in its latest "Q1 2015 Video Trends Report." 32.4% of current cable, satellite and IPTV subscribers say they're "on the fence" about keeping their service and would need enticement to stay. In addition, consumers are becoming increasingly aware of the expanded OTT options available to them.
The threat: The number of dissatisfied viewers is growing as well as the awareness of OTT services. According to Digitalsmith's research: Over the course of the next six months, a total of 15.3% of respondents said they plan to either switch (3.1%), change (7.4%) or cut service altogether (4.8%), and 32.4% are on the fence and might need to be enticed to stay. Added together, 47.7% of respondents need immediate attention to save them from cord-cutting, cord-cheating or switching providers, the firm said. How can operators reverse this trend?
Viewers enjoy having intuitive recommendations delivered to them based on their interests and are willing to pay for it. As operators compete to be the gateway to home entertainment, this personalized television is a key service differentiator. This is done though content discovery. Content discovery enables users to quickly and easily find the most relevant content available to them.
What is Content Discovery?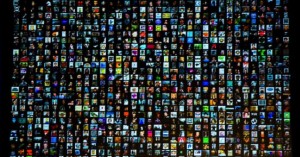 Content Discovery is the interaction between software and the subscriber to facilitate simple access to relevant content and programming. Through recommendation software, well thought out user interfaces, and properly indexed search tools that sifts through content metadata from various sources, subscribers are able to discover relevant content.
Minerva 10 was developed based on this premise. The Minerva 10 Landing Page provides subscribers with personalized recommendations for programming available across Live, VOD, Catch Up and DVR content sources. Users can also apply filters to narrow down large VOD libraries, significantly improving content discovery. The Landing Page, in combination with the Minerva 10 Filter engine, enables a significant reduction in time spent by subscribers searching for relevant content while enhancing overall content discovery. Testing performed against a VOD library containing 18,752 titles showed that the application of just three filters reduced, in less than 1 second, the available assets presented to the user to 82 unique titles. Equally important, however, is that by taking a program-based, rather than source-based approach to subscriber navigation, Minerva 10 helps to improve the perceived value to the subscriber of the TV bundle or package they are subscribed to. How? By exposing content from channels and VOD categories that the subscriber otherwise would not have chosen to explore on their own.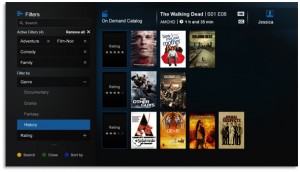 This integrated multiscreen experience allows consumers to search, discover and quickly view the content they care the most about from whichever device they prefer.
To find out more about how operators better reach their subscribers, engage them with a compelling experience, and improve customer satisfaction, visit www.minervanetworks.com/minerva-platform/.