March 24 2016, UK London – TV Connect — Minerva Networks has been shortlisted in the 2016 TV Connect Industry Awards, Best TV Experience Enhancement category. The TV Connect Industry Awards celebrate excellence, innovation and achievements in the global IP, TV and connected entertainment markets. Their esteemed judging panel consists of key representatives from the main Telcos and Service Providers around the world. They independently assess; shortlist and select the winners for the various categories.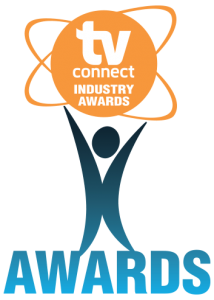 Minerva's new enhanced platform (Minerva 10) is a complete subscriber management platform that enables operators to efficiently deploy advanced pay TV services to their subscribers across a broad range of devices.  Major design goals for the platform included enhancing content discovery through personalization, integrating and enriching the subscriber experience across multiple content sources and device types, and insuring a consistent and responsive user experience on any device and at any scale.  The result is an innovative user experience enabling service providers to better reach and engage their pay TV subscribers, and more successfully monetize their services.
While Minerva 10 offers a compelling and enhanced solution for the delivery of connected entertainment, many of the concepts of personalization, metadata acceleration, and thin client architectures have applicability beyond pay TV services.  For instance, applying many of the user paradigms introduced through Minerva 10 for services including home control, home automation and other broadband services will enable service providers to engage their subscribers in ways that standalone OTT offerings will be unable to do.  Service velocity and the ability to support "mass customization" of services are powerful attributes that will allow the market to evolve and excel as the next generation of broadband services are introduced.
Minerva was also shortlisted in the 2015 TV Connect Industry Awards for Best Service Delivery Platform for IP TV & OTT TV and in 2013, Minerva won the award for Best Service Delivery for IPTv and OTT.

[gdlr_quote align="center" ]We are thrilled to have received this recognition and believe it reinforces once again how Minerva's proven solution can enable pay TV operators to offer a more compelling and personalized entertainment experience to help in retaining and growing their subscriber base."said Eric Freund, Vice President, Product Marketing at Minerva.[/gdlr_quote]
About Minerva
Minerva is a leading provider of service and subscriber management solutions for the delivery of television services. By supporting a best of breed open ecosystem, the Minerva platform has been deployed by over 290 operators worldwide to offer enhanced next-generation TV entertainment services.
For more information, please visit https://www.minervanetworks.com/minerva-platform/.
Contact:
Diena Diallo
ddiallo@minervanetworks.com
(408) 240-1204